Online accounting courses help many people gain the knowledge and skills they need to succeed, depending on their accounting careers. Different business owners, entrepreneurs, or even supervisors can take on online accounting courses to manage their companies better. Regardless of your knowledge level or your experience, an online accounting class can assist you in filling any skill gaps to advance in your career. There are different online accounting courses that are based on payment, addressed concepts, completion time, and so much more.
Top-Notch Online Accounting Courses to Apply to Today
Regardless of skill and experience level, you can take this comprehensive seven-course program if you like. Compared to some online accounting courses, the monthly subscription cost is affordable, as it starts at $19.99. You should note however that accounting professionals can't earn any CPE credit in two, out of seven of the courses. This is a really detailed virtual accounting program that is designed to assist individuals comprehend the main kinds of accounting including (tax, financial, and managerial). You also learn how accounting is utilized in decision making, how to assess a company's financial health, interpret financial reports, and more.
In this course, users don't have to pay to learn about the basics of accounting because the course is completely free. You'd also like to know that compared to some online accounting courses, no prerequisite knowledge is required. However, you can't ask any questions, it has sixty minutes of training materials, and you don't get any certificate of completion. Moreover, if you don't have money and you want to take this financial accounting course, this is a great option.
Interested individuals have access to the basics of finance and accounting taught by Wharton School at the University of Pennsylvania on Coursera. The subscription fee is $79 a month and you have access to content experts through a Q&A forum. You however can't earn CPE credit and unlike some online accounting courses, this one can take about five months to finish. However, you don't require any knowledge or even experience to enroll if you want to, but you should definitely be knowledgeable about high school math.
This course is offered by a reputable university and anyone holding a bachelor's degree regardless of subject can earn this certificate or even continue their education to earn the Advanced Accounting Certificate virtually before taking the CPA exam. Even though like other online accounting courses, you don't need prior accounting knowledge, you need a bachelor's degree, and it can take a year to finish.
Accounting Recruiters & Staffing Agency
As top accounting recruiters, we understand that companies can't afford to hire the wrong talent in the current competitive accounting market. From staff accountants to tax managers, our team of experienced and talented accounting recruiters can make the difference between simply keeping up and staying ahead of the competition. The accounting staffing agency experts at Professional Alternatives have the industry experience, insight, and speed to deliver the talent you need to keep your business growing.


Founded in 1998, Professional Alternatives is an award-winning recruiting and staffing agency that utilizes technology and relationships to deliver top talent. Our team of experienced staffing agency experts is here to serve as your hiring partner. Contact us today to get started!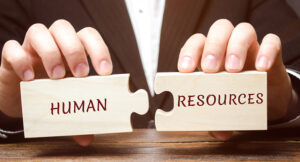 Unlocking the Power of HR Reporting: Best Practices for Recruitment Managers ‍Image Source: Unsplash ‍Introduction to HR Reporting…
(Read More)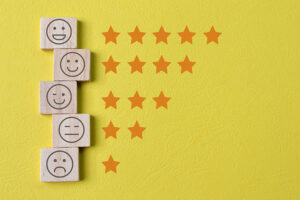 Attracting Top Talent: How Google Reviews Can Give Your Hiring Process an Edge  The importance of attracting top…
(Read More)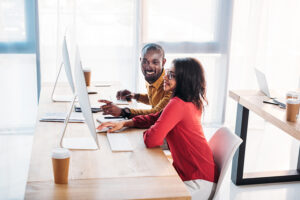 Transforming Toxic Workplace Attitudes: A Leader's Roadmap to Dealing with Difficult Employees Introduction: Understanding Toxic Workplace Attitudes In…
(Read More)