Financial reporting helps investors make well informed decisions concerning buying and selling stocks. Value investors usually rely on different strategies to make their trading decisions. One of such relies on income statements plus balance sheets to identify cost effective or expensive stocks. However, companies need to spend resources on information technology, innovation, product development, as well as other future investments and these should definitely not be referred to as assets but as expenses in calculation of profits. This current financial reporting system needs to be revisited.
The Different Aspects of Financial Reporting:
1) Assessing Modern Organizations
Firms whose stock prices were dramatically raised, spend a lot on product development, innovation, process improvement, organizational strategy, information tech, the training and hiring of staff, brand development and customer acquisition. This means that financial reporting will show that the more the company invests in growing its future, its reported profits seem lower. Hence, a firm that is building advantageous competencies which is based on not just knowledge, but ideas as well, can appear as ridiculously expensive stock, rather than a promising investment opportunity, when it's based on that traditional value investing philosophy,
2) Mechanical Reliance on Reports
Many redundant value funds relied solely on financial reporting, and missed different investment opportunities like Microsoft and Facebook, since these companies possess knowledge capital and little inventory, land, buildings, and warehouses. To remedy this, identify firms that spend heavily on building knowledge-based competency. Inculcating them into value portfolios requires the recreation of financial statements. Recalculate asset values plus profits, then recreate measures utilized in investment analysis, like internal rates of return, market-to-book ratio, Tobin'Q and high-minus-low factors.
3) There Is No One-Size-Fits All Solution
Some recreated value methods usually assume that all companies put in thirty percent of their operating expenses down to knowledge assets. It is a one-size-fits all idea that is contrary to the notion that investments are different and based on a firm's lifecycle and industry. For instance, a biotechnology or electronics company will spend more on R&D when compared to a paper mill. A new business will spend more money on customer relationships, brand building and innovation when compared to a form that is winding down their obsolete business. Financial reporting in recreating these values often allows investors to make wild, erroneous guesses on how much resources companies spend on intangible investments.
4) An Overdue Overhaul
Instead of letting investors guess and recreate numbers, companies can actually provide the number of R&D investments that are required and recommended for foreign companies. If the firms are restricted from reporting them as assets, they can be encouraged to show their expenses on human resources, innovation, and organizational competencies. Providing this information during financial reporting can help investors – the owners of the firms, to make well informed decisions. The death of value funds, now shows the need for an efficient overhaul in financial reports.
Finance Recruiters & Headhunters
The finance recruiters at Professional Alternatives understand that in today's financial climate companies require insight and experience when hiring for essential finance jobs. Our finance recruiters deliver knowledgeable and consultative hiring services, regularly updating our collection of qualified and experienced professionals to deliver top talent to grow your business.
Professional Alternatives is the leading finance recruitment agency for filling the roles your company needs to keep up with the competition and continue growing. Our team of consultants has industry experience from within the finance industry, allowing them to understand your needs and deliver successful results.


Founded in 1998, Professional Alternatives is an award-winning recruiting and staffing agency that utilizes technology and relationships to deliver top talent. Our team of experienced staffing agency experts is here to serve as your hiring partner. Contact us today to get started!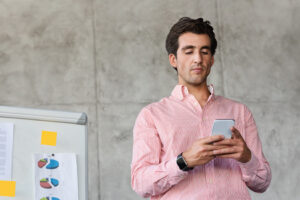 Exploring the Impact of Legal Landscape on the Rapid Adoption of Generative AI in HR ‍Introduction to Generative…
(Read More)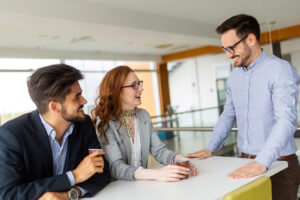 Rising to New Heights: How to Seize the Exciting Opportunities as a Marketing Analyst The role of a…
(Read More)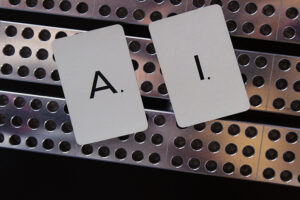 AI in Hiring: Unlocking Efficiency and Accuracy in Four Key Use Cases ‍AI has revolutionized various industries, ranging…
(Read More)