The manner in which you carry yourself at work while interacting with others has a serious impact on their career success or lack thereof. Excelling in the workplace involves more than simply finishing tasks and projects efficiently and on schedule. In order to truly obtain career success, you will need developed interpersonal or social skills. Social skills are also called interpersonal skills and otherwise referred to as soft skills. Vital for career success, these skills are defined by your success rate in relationships with others.
How to Improve Your Soft Skills for Career Success
1) Evaluate the Situation
When trying to improve our soft skills for career success, it is vital to be aware of the skills we already have and find out which of them we need to improve. Assessing ourselves like this may feel uncomfortable, so you can consider asking a trusted colleague about how you come across to people. This is important because sometimes, we may not even know how we carry ourselves. Do not be defensive while hearing your colleague's impressions. You should take their words as helpful feedback, not as sharp critique.
2) Observe Your Colleagues
Another step to take to improve career success is to observe your colleagues when you are at work. Find out how they interact with one another. Observe what their one-on-one discussions with clients sound like. Ascertain if there is something you can learn about their body language and put helpful tips into practice.
3) Practice, Practice, Practice
Career Success is not just improved by having a great sense of what your colleagues do. You should also try mimicking their habits. This can mean that you should open up meetings by inquiring about the weekend of the person sitting next to you. You may even find out that you need to smile when you walk by people in the hallway. You need to listen carefully to what colleagues say instead of simply focusing on your reply in the conversation.
4) Be Invested
Your career success may be affected if you just avoid talking because you don't really care about your colleague's habits. Learn to push back on such tendencies. These sessions of small talk are actually the pathway to securing deeper connections. You should try and ask open-ended questions like what their kids are up to in summer, how their weekend looked like, what they're watching on tv lately or how their project is coming along. You should listen attentively to what they say and be absolutely interested in their responses.
5) Try Taking Classes
Alongside reading, taking some classes can assist in strengthening your social skills for career success. If you figure out that speaking in groups makes you a bit uncomfortable, you can try taking an improv class to assist you in loosening up. It is a good idea to take classes to enhance your listening skills and any other interpersonal skills that you feel you need to sharpen.
Retained Search Experts
The award-winning retained search team at Professional Alternatives focuses on delivering the high-quality talent you need when speed and confidentiality are essential to your search. With most retained searches being for impactful roles with your organization, it's important to know that since 1998, we've been refining our retained search process to locate and deliver the perfect-match professionals your company needs to be best positioned for success.


Founded in 1998, Professional Alternatives is an award-winning recruiting and staffing agency that utilizes technology and relationships to deliver top talent. Our team of experienced staffing agency experts is here to serve as your hiring partner. Contact us today to get started!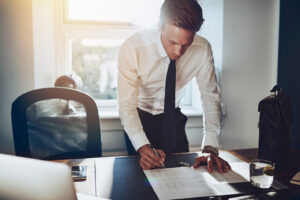 Mastering Modern Litigation: How Houston Paralegals Can Optimize E-Filing and Records Administration ‍ Unlock your potential with the…
(Read More)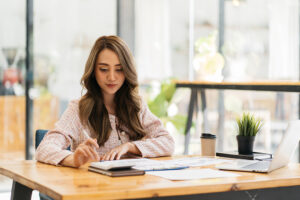 AP Processing Demystified: A Step-by-Step Guide for Recruiters in Houston, TX Introduction to AP Processing As a recruiter…
(Read More)