If you want to be invited to an interview to get a customer service position, you will require a customer service cover letter demonstrating the skills and experience needed for the role. In order to figure out which of the qualifications are most vital, you should properly assess the job listing, and analyze the keywords contained in the description to use for your customer service cover letter. You may find things that would surprise you because contrary to popular belief, it is not every customer service job that requires extreme extroversion.
Best Customer Service Cover Letter Tips
1) More Than Just the Letter
Empathy, tact, as well as communication skills are very important for success. You may find that knowledge of some products and software can also be useful. A good customer service cover letter will grab the recruiter's attention and portray the value that you'd bring to the position. Your cover letter should possess certain elements as outlined below.
2) Elements of a Great Cover Letter
Include your contact information which consists of your name, your address, phone number, active email address, etc. A salutation is next in your customer service cover letter. Follow your greeting with a company representative name – either the recruiter or an official from human resources. When you do not possess this information, leave off the salutation. You can alternatively add a general one, like "To Whom It May Concern."
3) The Cover Letter Body
Add an attention grabbing first paragraph showcasing your customer service skills and experience, alongside supporting paragraphs portraying your knowledge of the company's requirements and that you can definitely provide it. Your closing paragraph should summarize your skills and how they'd be used to the advantage of the company. Close the customer service cover letter with "sincerely" or "best regards."
4) What To Include
Demonstrate specific skills and experience to show that you know what is expected for the position. In the customer service cover letter, highlight soft skills including listening, conflict resolution, and depersonalization which is the ability to offer caring customer service without regaling the customer with your life story. Also include hard skills such as software programs that are specific to the job.
5) Sending an Email Cover Letter
Pick a proper subject line. To ensure your message isn't lost in a spam filter or stuck in a crowded inbox, make your topic clear. Add your name as well as the job title right in the subject line. Remove the address paragraphs plus the date but add your contact info around your email signature. In your customer service cover letter, your message should be concise. Aim for three excellently written paragraphs and try adding bullet points laden with impressive skills and experience.
Customer Service Staffing Agency
Our award-winning customer service staffing agency experts utilize a comprehensive customer service talent database, industry experience, and essential industry knowledge to locate and deliver top talent for your organization's role. The focus of our staffing agency experts is to help fill your vacant roles with driven and talented customer service hires who will push your business forward and deliver bottom-line value. Our team's drive to develop a true partnership with our clients is what separates Professional Alternatives from the competition.


Founded in 1998, Professional Alternatives is an award-winning recruiting and staffing agency that utilizes technology and relationships to deliver top talent. Our team of experienced staffing agency experts is here to serve as your hiring partner. Contact us today to get started!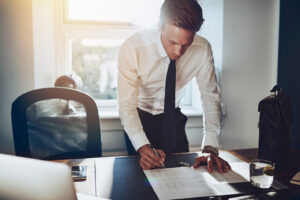 Mastering Modern Litigation: How Houston Paralegals Can Optimize E-Filing and Records Administration ‍ Unlock your potential with the…
(Read More)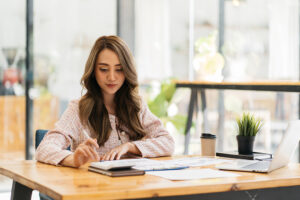 AP Processing Demystified: A Step-by-Step Guide for Recruiters in Houston, TX Introduction to AP Processing As a recruiter…
(Read More)