With the growth of the service sector in countries around the world, many brands now offer online customer service jobs and require individuals with customer service skills to carry them out. Many of these companies outsource these jobs to other large brands with a specialty in finding staff for these positions, but a number don't. With the explosive development of the internet, as well as communication applications, online customer service jobs are more common than ever. Here are some of the top ones:
Online Customer Service Jobs: The Best Ones to Search For
1) At-Home Call Center Specialist
This position can be carried out around the world, even though some recruiters will hire staff who reside in some locations or countries. Online customer service jobs like this require different qualifications, like being fluent in the language used by the brand's customers, as well as having access not just to a phone line but internet connection. Depending on the time zone, people can find work to do during days, nights, or even weekends.
2) Online Chat Agent
This job is good for whoever wants to work from but wants a position that doesn't need any time on the phone. These online customer service jobs may require tech support, answering billing questions, processing returns, or selling products through email, text, and chat. Many companies offer workers flexible scheduling, depending on the preference—days, nights, and weekends. Individuals can combine this with other call center jobs.
3) Virtual Assistant
A virtual assistant can work remotely to help with different tasks, like research, scheduling, booking travel, and more. Online customer service jobs like this can involve working for a big company and being paired with different clients or just a single, dedicated client. Some workers are freelancers who operate their own businesses so if you handle your own assistant business, setting your own hours is up to you.
4) Travel Agent
A lot of travel agents work remotely instead of in dedicated offices. Even though individual travelers are usually more likely to utilize discount travel websites when arranging their itineraries, online customer service jobs like travel agents are required to book corporate travel, help frequent travelers, or even plan big trips with groups. Different agents can work remotely and be associated with brands like authorized Disney vacation planners or even American Express agents.
5) Technical Support Representative
Technical support blends the communication skills in a call center agent right with specialized technical plus computer skills. Even though many companies train their workers to offer support for specific products, employees need to show advanced computer skills whenever they apply. These customer service jobs can be done on the phone, via email, or online chat. They can also be done full or part-time.
Customer Service Staffing Agency
Our award-winning customer service staffing agency experts utilize a comprehensive customer service talent database, industry experience, and essential industry knowledge to locate and deliver top talent for your organization's role. The focus of our staffing agency experts is to help fill your vacant roles with driven and talented customer service hires who will push your business forward and deliver bottom-line value. Our team's drive to develop a true partnership with our clients is what separates Professional Alternatives from the competition.


Founded in 1998, Professional Alternatives is an award-winning recruiting and staffing agency that utilizes technology and relationships to deliver top talent. Our team of experienced staffing agency experts is here to serve as your hiring partner. Contact us today to get started!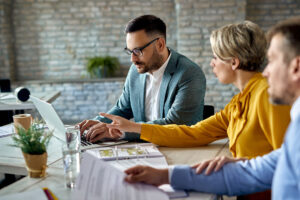 Unlocking the Secrets of Title Examination: How to Become a Title Ninja  Introduction to Title Examination Title examination…
(Read More)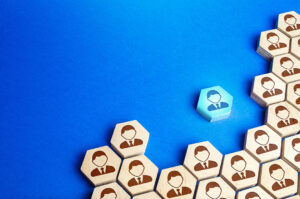 From Entry-Level to Executive: Navigating the Path of Career Growth at Professional Alternatives Unlock your potential with the…
(Read More)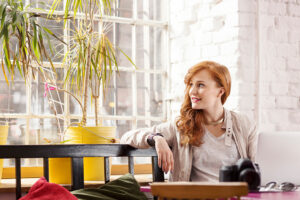 Seizing the Opportunity: Insider Tips for Swiftly Recruiting a Dynamic Project Coordinator to Shape Your Team's Future The…
(Read More)