Interview Questions When Hiring Your Next Administration Manager
If you are a business owner looking to hire an administration manager, then this guide is for you. This brief guide will go over the series of interview questions that you can ask during the interview process. It's important to listen carefully to these answers and take notes.
You are fulfilling a role where a college degree is required. Plus, you are looking for someone out of a pool of candidates that will be productive, take on multiple tasks, and remain calm under pressure among others. Let's begin with the list of following questions below.

How well do you perform under pressure?
An administration manager will always be in a situation where they'll be under pressure. They'll be handling quite a workload on a regular basis. If they are able to handle it without breaking a sweat, that's a green flag.
If they need to send a digital file under a deadline, they'll do it while doing something else.
What makes you qualified to be a candidate for this role?
This will give you a chance to see whether or not the candidate you're interviewing is really qualified. Even better, you'll be able to find out whether they are the real deal. They'll discuss the skills and abilities they possess.
Look out for skills they possess such as being able to handle multiple projects while being an effective communicator. If they have previous experience, that's even better. For example, they may have experience in software programs that have kept track of business expenses.
Do you work alone or would rather work with others?
An administration manager should be someone that is a team player. But at the same time, if they prefer to work alone, that's fine. As long as they are able to communicate regularly with their team members each day.
Collaboration and teamwork should be two things an administration manager should do. So if they work alone, they shouldn't be cut off from the others. If they need to modify tasks for a project, they need to notify the relevant team members working on it.
What is your ideal work environment?
A person's work environment may be something that will determine whether they are a good fit for someone who wants to be an administration manager. The answer you might want to expect is something that requests autonomy while having the ability to collaborate with other people including administrators.
Again, work experience in this role can play a role here as they have been in a work environment that is fitting. They will consider it the best environment they can thrive in. Someone with little to no administration manager experience may want something a little quieter and less hectic.
Degree programs?
A manager needs a bachelor's degree in business administration or another discipline associated with the division they oversee. Suppose, for instance, that you want to recruit a manager of finances. It is recommended that the job applicant has a degree in finance. A manager normally has to obtain a master's degree in business administration if your company is large enough.
Typically, administrative managers have a background in business, accounting, or psychology. Administrative managers have a bachelor's degree in 61% of cases, and an associate's degree in 17% of cases. These were discovered after carefully examining 20,797 administrative manager resumes and researching the subject of administrative manager education.
Final Thoughts
These four questions should be something you'll want to ask candidates for an administration manager job. It's important that you pay attention to the answers each of them gives you. It may give you an easy decision to eliminate them from the list or consider them further.
As a business owner that hires administration managers, you want to hire someone who is cool under pressure, can communicate well, and knock out a few tasks at the same time. It can be a challenge for someone with little experience.
The more experience a candidate has, the better. Because they will understand the procedures and systems that go along with the job.


Founded in 1998, Professional Alternatives is an award-winning recruiting and staffing agency that utilizes technology and relationships to deliver top talent. Our team of experienced staffing agency experts is here to serve as your hiring partner. Contact us today to get started!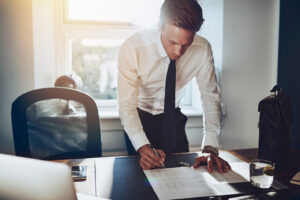 Mastering Modern Litigation: How Houston Paralegals Can Optimize E-Filing and Records Administration ‍ Unlock your potential with the…
(Read More)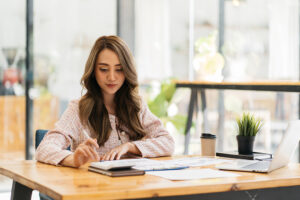 AP Processing Demystified: A Step-by-Step Guide for Recruiters in Houston, TX Introduction to AP Processing As a recruiter…
(Read More)